Wednesday, 16 February 2022
ERMC Missed Appointments 2019-20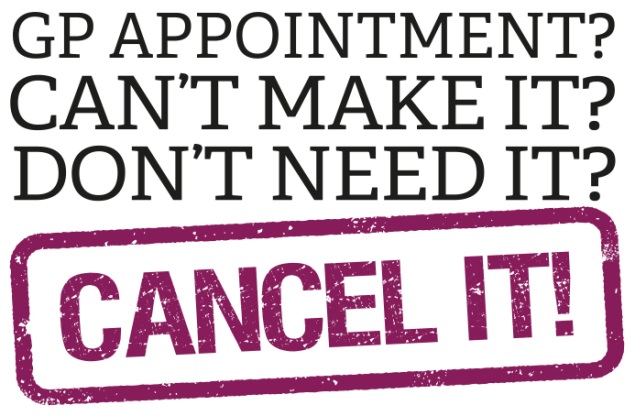 At the end of 2018 NHS England estimated 15.4 million appointments were being wasted annually; on average a GP appointment costs £30 - adding up to about £216m lost per year. 
Once reported we where able to calculate 1,772 Appointments had been wasted from 01/01/2018 to 01/01/2019. This result is the amount of appointments that a patient did not contact the practice to cancel - meaning we could not give the appointment to someone else!
01/01/2019 to 01/01/2020 we have had 1,660 Missed appointments - This is a good step in the right direction! 
BUT - using the NHS England estimation of a GP appointment costing £30 - that means £49,800 has been wasted in the last 12 months (£30 x 1,660 = £49,800)
The Impact 
The Financial impact is considerable as GP appointment on average costs £30-44 as well as the fact that the Practice employs Locum Doctors to help improve waiting times for routine appointments.
People often DNA Hospital appointments which on average cost £150 and other appointments such as X-Rays and MRI Scans can cost £1000 for a single appointment.
How YOU can help
Keep your Appointment or Cancel it in one of the following ways:
Speak to a Receptionist in person or on the phone
Go Online if you are Registered for Patient Online Access and cancel it there
DO NOT book appointments online to have a convenient choice
Only book appointment you need, rather than several "for choice".
Same Day Appointments
If you have booked a Same Day appointment first thing, but later feel better and don't need it please cancel as above, even if only minutes beforehand – it will always be used.
Follow-Up Appointments
If a Doctor or Nurse has booked you in for a follow-up appointment please keep the appointment, or cancel it as above.